Our company completed installed coal slime drying equipment in Inner Mongolia. After nearly two months of installation and debugging, which is test machine successful in Inner Mongolia installation site. It has been test machine with three times, and now officially put into operation. And drying effect is very good, the customer is very satisfied.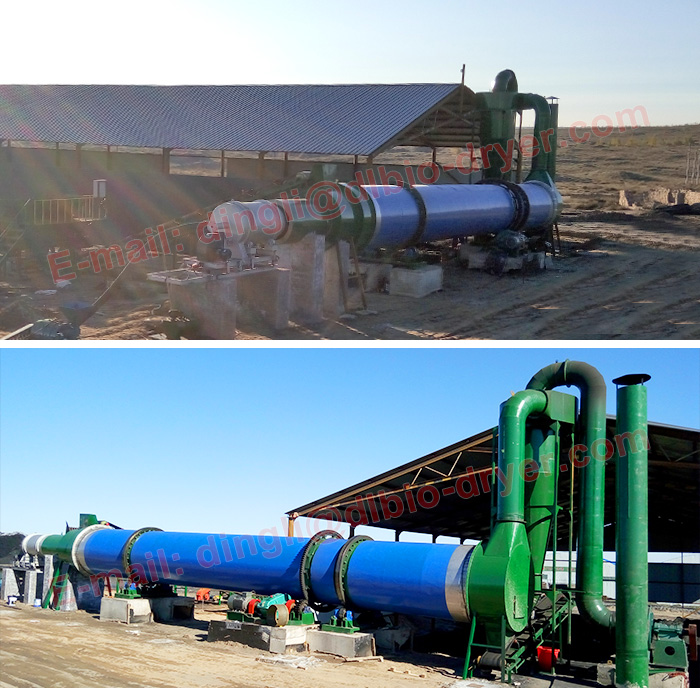 The coal slime dryer is rotary drum dryer and special design gas furnace for coal slime and scattered feeding device. After coal slime drying, its color is bright, water is standards and easy to store. The machine of operation is simple, and that is automatic control for temperature, material level and conveyor speed etc.

Coal slime has high water, high viscous, high holding water and low heat value etc many adverse conditions, and it is hard achieved industrial using. At present, Dingli company specific to coal slime industry market quotation and around coal slime of characteristics, which is again and again technology research and practice. Our company carefully build coal slime drying system. Dingli company coal slime dryer system main is by heat source, beat feeding device,tape feeder, screw propeller, rotary drum, belt discharging machine, induced draft fan, dust collector and distribution system constitute. The equipment is stable operation, convenient operation and maintenance, price more affordable.
Save
We are committed to providing high quality and high quality drying solutions for enterprises / individuals,Welcome to submit requirements,Find our design custom!