Under " Belt and Road" strategy, Dingli usher in new development opportunities. Dingli vigorously welcome 44 customers from Pakistan, Laos, Nepal, Zimbabwe, South Sudan, Rwanda, Samoa, South Africa, Ethiopia, Panama, Colombia and Vanuatu and other 12 countries come to visit, on May 30th, 2017.


The first stop : watching Dingli's enterprise video and main products' introduction, let delegation understand our products.


The second stop: Dingli production department's vice president Mr Meng accompanied and leaded delegation visited Dingli's production workshop, and detail introduced coal slime dryer, brewer's grain dryer and sawdust dryer etc to delegation.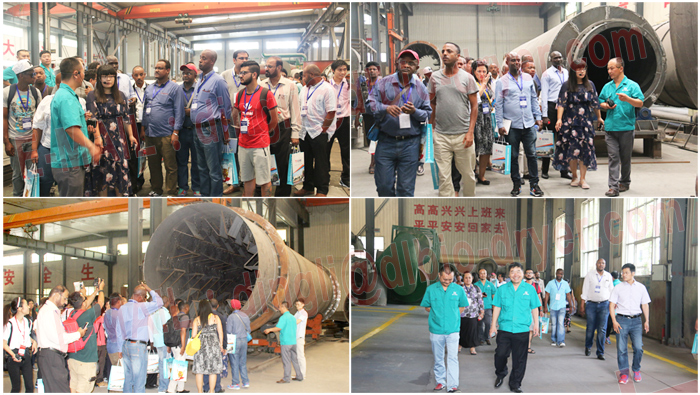 The third stop: our company invited the delegation pose for a group photo. The delegation expressed great pleasure to visit Dingli, so that they want to know more Dingli's products, corporate culture, business technology and brand strength etc, and strengthen mutual trust and communication to lay a good foundation for two sides.
We are committed to providing high quality and high quality drying solutions for enterprises / individuals,Welcome to submit requirements,Find our design custom!