After customer's customized herbal residue dryer equipment finished testing, it officially sent to Hunan province on August 17, 2017. And the same time, installed commissioning engineer go with the equipment delivery, so that after the equipment can be successfully arrived in installation site, we can timely start equipment installation, commissioning and training operators etc.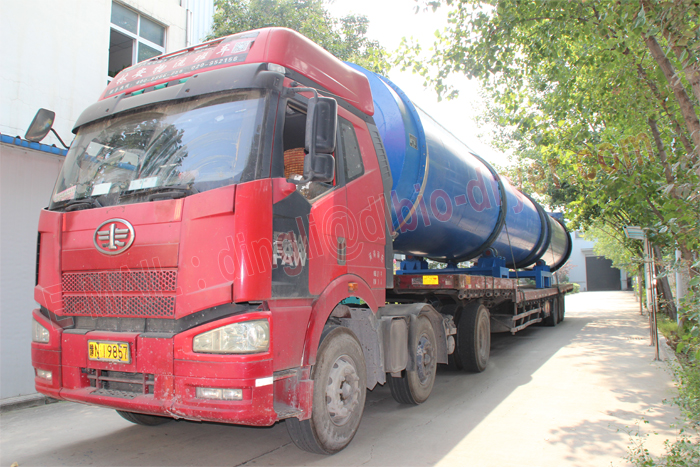 Herbal residue dryer equipment is a drum drying equipment, using our unique drying process, the drying process does not produce waste gas, consistent with the national concept of energy saving and environmental protection. The equipment's processing capacity is large, operating costs is low, the system is stable and drying is uniform. It is the ideal equipment for herbal residue drying equipment.

The following picture is from the delivery site:
We are committed to providing high quality and high quality drying solutions for enterprises / individuals,Welcome to submit requirements,Find our design custom!